Download the Wössner Automotive Catalog HERE

Wössner is the innovative specialists for high performance pistons and rods. Our products are found in engines operating at the highest levels of motor sport, in competition and of course in everyday use – in fact anywhere where longevity and operational noise are important factors.

Wössner products are the source of the superior power behind the success of well known motor sport teams at national and international race meets.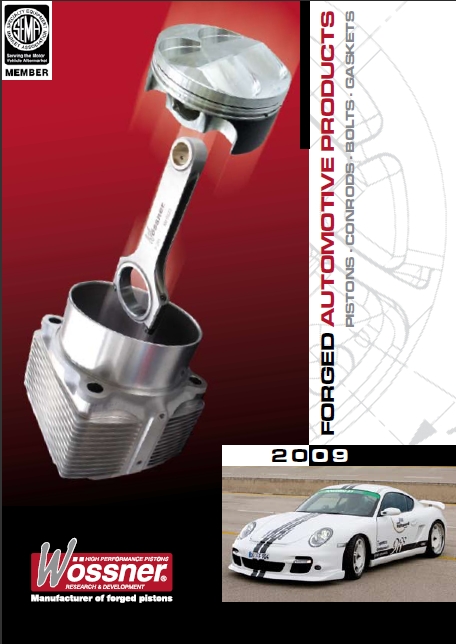 WOSSNER Pistons

Catalog:
Download the Wössner PDF Catalog HERE

Pricing:
Download Wössner Pricing HERE (excel)

To Order:
By phone at (603) 378-0090
Online using our Wössner Order Form HERE

Catalog Contents:
Alfa Romeo: page 7-8
Audi: page 9-11
BMW: page 12-13
Chrysler: page 14
Citroën: page 15-18
Fiat: page 19-20
Ferrari: page 21-22
Ford: page 23-26
Honda: page 27-34
Hyundai: page 35
Lancia: page 36
Mazda: page 37-38
MG: page 39
Mini Cooper : page 40
Mitsubishi: page 41-43
Nissan: page 44-47
Opel: page 48-49
Peugeot: page 50-55
Porsche: page 56-60
Renault: page 61-65
Rover: page 66
Saab: page 67
Seat: page 68-69
Subaru: page 70-73
Toyota: page 74-76
VW: page 77-82